How QWERX Is Radically Revolutionizing the Cybersecurity Landscape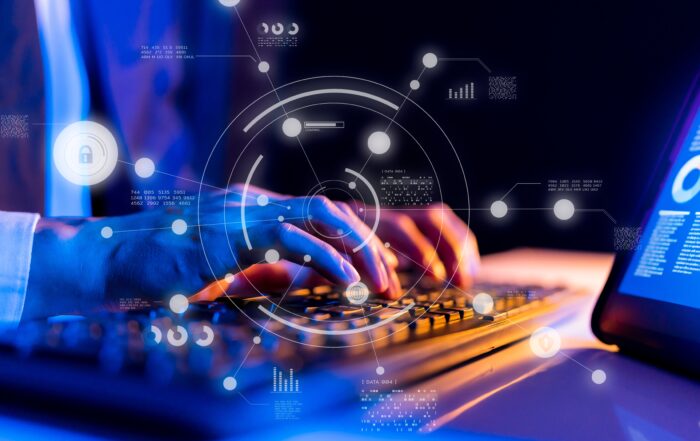 Successful businesses implement new and exciting technology and procedures, but so do fraudsters. When the bad guys are active, that's when a new, disruptive approach to cybersecurity is required. Take the guesswork out of your defenses, and invest your time and innovation into what matters most — your work and your business.
QWERX's patented authentication and encryption technology enhance cybersecurity by eliminating the risk of data breaches and improving customer experience. QWERX envisions enabling a world where massive data breaches no longer happen. Static private keys no longer have to be protected, because they've become obsolete. When smaller security breaches do happen, they're non-issues, because recovery can occur in mere minutes. Devices are authenticated and communications are dynamically encrypted without exchanging certificates or keys.
The Startling Stats
Every global industry is impacted by cyber threats, and attacks are up 50% year over year. The peak of attacks hit in the fourth quarter of 2021, when 900 attacks occurred per week per organization. This resulted in a cost of over $6 trillion worldwide, the greatest wealth transfer in history and more profitable than the entire global illicit drug trade. By 2025, cybercrime will cost the world a staggering $10.5 trillion annually.
Antiquated Infrastructure
Too much of the world is reliant on pre-Internet 1970s public key infrastructure (PKI), which leaves network devices exposed. Multi-factor authentication (MFA) presents only a layering of "solutions," not unlike repeatedly using a band-aid when preventative care is called for. Trust is misplaced, because digital certificates are vulnerable; they are static, unchanging and in use for lengthy periods.
QWERX's solution doesn't fix what's broken. QWERX removes those variables (authentication and encryption keys and static system credentials) from the cybersecurity equation altogether so that users have no active role in information security. That's right–it's a frictionless user experience, because QWERX does the heavy lifting.
Don't Just Be the Winner. Change the Game With QWERX
QWERX's Enterprise Secure Perimeter (QESP) is a breakthrough technology with eight global patents that is cloud-native, device-agnostic and allows for multi-cloud deployments. It scales to millions of endpoints and uses ephemeral symmetric keys to replace static credentials. Network devices are securely enrolled, and reauthenticated in seconds. Unauthorized authentication attempts are immediately rejected and flagged. This speed in security is paired with impressive compatibility that supports Windows, macOS, Android and Linux. For the first time in cybersecurity, defense can move faster than offense.
Our disruptor to the risk status quo has our competitors beat. The QESP Operator Console is intuitive and presents the following capabilities:
Rogue & Clone Device Detection and Containment

Perimeter Attack Discovery, Prevention and Reporting

QWERX Chaotic Information Matrix (QCIM)

Policy Management

Real-Time Notifications/Reporting

Adversary Activity Discovery

SaaS/Cloud Agnostic
Product setup is quick and simple:
Enroll devices

Load QCIM with an initial set of random information

QWERX provides the initial shuffle of QCIM to all network devices

Operator initiates QESP System to secure perimeter that's made up of components like desktops, devices, servers, routers and firewalls
See What We See: A Safer Future
No one can afford to leave the perimeter of their organization unprotected, and with the aforementioned benefits, QWERX's solution will make operations easier and safer for all users at any given company. Does one of the following describe you?
Large enterprises that have adopted IoT

Multi-cloud implementations with many devices and network endpoints

Small and medium businesses

Government
Be part of a movement. This technology will drive change in unanticipated and improbable ways. From freeing up brain space for elite data scientists to preventing a vacationer's nightmare, QWERX has an innovative solution to the question you didn't know you should be asking. Contact us today to explore solutions for your organization.
Amanda Costello is a freelance journalist in Omaha, Nebraska. She has been published in AudioFile Magazine, The Omaha World Herald and CNN. You can view more of her work here.
Sources
Check Point - Check Point Research: Cyber Attacks Increased 50% Year over Year
Cybercrime Magazine - Cybercrime To Cost the World $10.5 Trillion Annually by 2025
Forbes - MGM Resorts Data Breach Exposes Personal Information of 10.6 Million Guests
National Institute of Standards and Technology - Ephemeral Key Pair