You've Heard It From QWERX: Secrecy Has No Role in Cybersecurity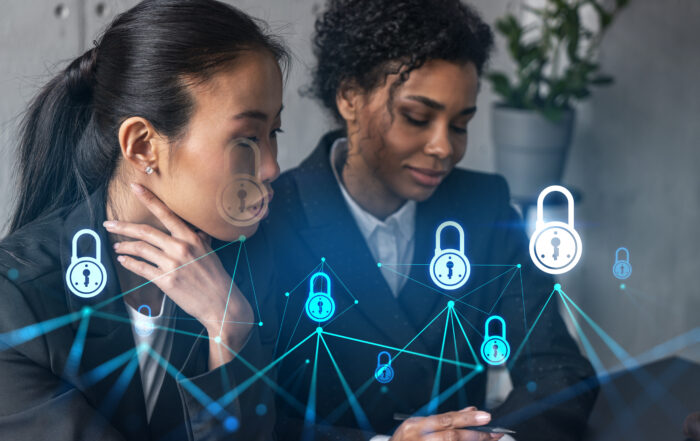 I don't want to take advice from fools
I'll just figure everything is cool
Until I hear it from you
(Song by Gin Blossoms)
Everything is cool with QWERX. Its patented authentication solution that removes the need for secrecy in cybersecurity is the epitome of cool. Don't be like the fools using outdated technology that will give the Gin Blossoms song a run for its money. Removing secrecy from cybersecurity might seem like a crazy idea — until you think of the human vulnerability factor.
Mischief Managed: How We Remove Secrecy
People can't keep secrets and so QWERX offers a sophisticated solution that makes it easy for users. Here's how we do it:
QWERX Chaotic Information Matrix (QCIM)
QCIM is a many-sided information store. Once we extract and convert chaotic information from its native analog form to a usable digital format, it is stored and managed consistently with the overall inherently ephemeral, dynamic nature of the QWERX environment. For this purpose, QWERX has adapted an off-the-shelf common data structure built around the online analytical processing concept of a multidimensional database. We only retain the core multidimensional structure of the database in its most nascent form.
Our Solution Generates Keys With True Randomness and No Algorithms
QWERX uses a multidimensional lookup table populated with chaotic information. The certificate authority issues instructions, brokers device handshakes, then disappears. Network latency is reduced with stronger, shorter keys. The system updates the device's handshake every few seconds or even multiple times a second. For the first time, the defense is operating faster than offense.
The QWERX Way is THE Way
Removing the secrecy removes the burden of secrets. There are no secret keys to exploit. Our advanced solution makes it easy for users to handle and mathematically impossible for adversaries to crack. Creating a frictionless experience for users where data is inaccessible from attacks is the apex of cybersecurity engineering.
Transcending Vulnerability
The competition isn't even on the same playing field when it comes to this element. When a security breach occurs, two major negative impacts occur. Customers are wary about their data being compromised again, and they also start to question a business's standards. A cybersecurity error can suggest shortcomings elsewhere, like the quality of your products or services. Since QWERX's solution, with eight global patents, uses true randomness, it transcends the vulnerability of legacy systems. The QWERX way is unflaggingly stable in how it runs on. The repercussions of a security breach have a ripple effect and your product needs to be more than the complexity of its parts.
Transparency and Ease With QWERX
The QWERX Enterprise Secure Perimeter scales to millions of endpoints and uses post-quantum cryptography, making it the top choice for cybersecurity. Network devices are simply and securely enrolled and reauthenticated in seconds, and real-time notifications and reporting provide transparency and assurance that QWERX is at work while you focus on what matters to you. Contact us today to explore our solutions for your organization.
Amanda Costello is a freelance journalist in Omaha, Nebraska. She has been published in AudioFile Magazine, The Omaha World Herald and CNN. You can view more of her work here.
Sources
Guru 99 - What Is OLAP? Cube, Analytical Operations in Data Warehouse
Forbes - When It Comes To Online Threats, There's More Than Data on the Line
Harvard Business Review - Navigating Cybersecurity Risks in International Trade