7 Ways That QWERX's Patented Authentication Solution Completely Changes the Game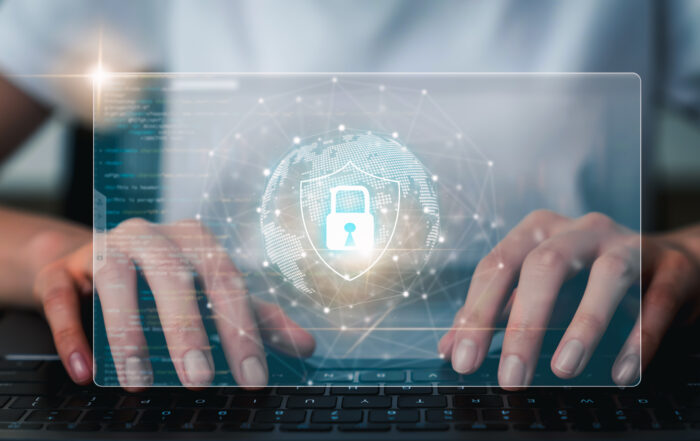 What makes QWERX better than most other cybersecurity technologies? Just like in the lyrics of the Tina Turner song, QWERX "is simply the best." Unlike the song, you won't need to call QWERX when you need it, because once you've completed the quick and simple setup process, QWERX is always there and working for you. Break it off with ineffective authentication systems and let QWERX handle it for you.
Enter QWERX, the Game Changer
Massive breaches affect every sector, and 2021 was a record year. Hijacked static public key infrastructure (PKI) credentials are over 80% of the problem, and cybersecurity uses an obsolete "fortress" model to defend networks. QWERX is at the forefront of innovative cybersecurity technologies to defeat the most sophisticated cyber threats, changing the game by offering a sophisticated solution superior to the authentication status quo. QWERX's authentication solution with eight patents addresses your security needs with the following seven unique benefits:
1. Removes the Need to Maintain Secrecy
Pssst, here's a secret: People can't keep secrets. Our solution removes the need for secrecy by generating keys with true randomness and no algorithms. QWERX uses a multidimensional lookup table (LUT) populated with chaotic information. The certificate authority issues instructions, brokers device handshakes, then disappears. Network latency is reduced with stronger, shorter keys. The system updates the device's handshake every few seconds or even multiple times a second. And voila! There are no secret keys to exploit.
2. Assumes the Adversary Has Perfect Knowledge
QWERX assumes the attacker is already inside your network, but it doesn't matter. Since keys can be rotated very frequently — even in milliseconds — an adversary must precisely acquire all of the components simultaneously in the very moment of their creation to be useful, because in the next moment they will change. Even in the extraordinary circumstance that an adversary might successfully guess all of the components, they would only gain whatever information was being protected in that instant and gain no lasting advantage that could be extrapolated to any future instant. Possessing one or even most of the components without possessing all of them does an adversary no good.
3. Replaces Static Credentials with Ephemeral Credentials that Expire Before Exploitation
Other companies use static credentials that stay unchanged and valid even for decades, leaving malicious actors plenty of time to exploit them. QWERX stays constantly ahead of attackers with ephemeral keys that rotate frequently. The next key cannot be predicted, because it is based on chaotic information.
4. Removes the User From the Security Chain
We offer a proactive solution: remove users from taking an active role in information system security, thereby eliminating the vulnerable human element. Other companies use reactive defensive techniques, which focus on two elements: changing human behavior by instituting best practices and procedures, or early detection after a malicious link is opened. Neither approach has proven effective in stopping the attacks.
5. Significantly Reduces Costs for Identity Access Management and Intrusion Detection
Detection and escalation, notification, post-breach responses and lost business make up the staggering $4.2 million in average costs per breach. Our model scales quickly with limited incremental costs and our proactive system prevents the significant costs and bad publicity that come with a security breach. QWERX monitors and shuts down adversary access attempts in real-time, providing alerts as they happen. These alerts are constant reminders that our superior solution working.
6. Installs on Existing Infrastructure
The policy management and multi-cloud implementations make it easy to integrate our exceptional technology into your network. Our cybersecurity technology is cloud-native, docker-contained and device-agnostic.
7. Quantum-Proof
The crypto used to generate keys is based on chaos theory. There are no algorithms to reverse engineer, making the crypto effectively quantum-proof. Because QWERX has no algorithms, the quantum computer has zero chance of exploiting it.
Adopt QWERX Today To Prevent Tomorrow's Problems
You're in good company by adopting QWERX as your authentication solution. We're the trusted cybersecurity technology of choice for top clients who know trust is everything. Our robust patent portfolio involves the following achievements:
Authenticating:

Two computing devices with a dynamic credential

For the Internet of Things (IoT)

Medication delivery devices

Medical devices

Synchronizing:

A shared data set for authentication (system and method)

A shared data set using a data set manager

And further embodiments of Dynamic Encryption
Contact us today to explore solutions for your organization.
Amanda Costello is a freelance journalist in Omaha, Nebraska. She has been published in AudioFile Magazine, The Omaha World Herald and CNN. You can view more of her work here.
Sources
Identity Theft Resource Center - Identity Theft Resource Center's 2021 Annual Data Breach Report Sets New Record for Number of Compromises