QWERX Featured on OODA Loop's Top Quantum Company List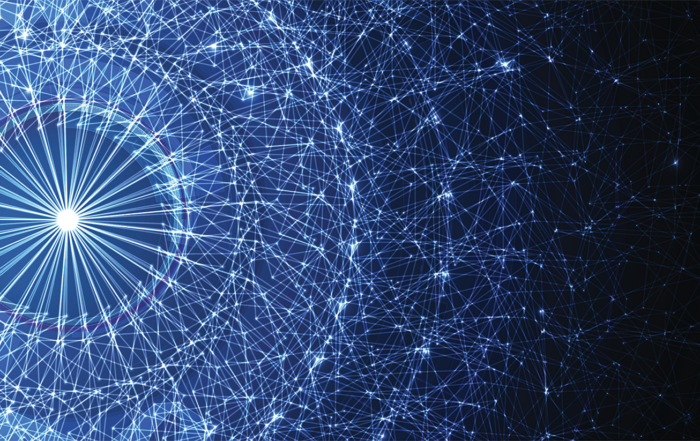 QWERX was recently featured in OODA Loop's Quantum Company list honoring 23 of the 1,300 firms that leverage quantum effects to provide real-world functionality. As one of the top 23 quantum companies, QWERX was recognized by the OODA Loop network for the importance we are already playing in the domains of quantum computing, quantum security, quantum communications and quantum sensing.
OODA Loop provides actionable intelligence and analysis, and insight on global security, technology and business issues. The acronym in the name stands for observe, orient, decide and act. Originally developed by a military strategist, these words now are often applied to understand operations and learning processes.
QWERX Featured as a Top Quantum Company
It's an honor to be featured in this list as a quantum company because the principles at OODA have tracked the science and technology of quantum technologies for decades. Their research and reporting include context for executive decision-makers on overall market trends, major research and development efforts and use cases. QWERX's inclusion indicates that we are a company that can deliver solutions based on quantum effects, and we are poised to have an impact on the economy.
This achievement is also reflective of QWERX's ability to be at the forefront of cybersecurity advancements. In Q1 of this year alone, over $1.22 billion has been identified as having been stolen from budding finance protocols. It's a staggering sum, and a 7.9 times increase when compared to stolen funds for the same period in 2021, but things are getting increasingly better on the security side thanks to increased audits and bug reports. Cybercrime will continue to be a problem though, and as a whole will cost the world around $6.9 trillion in 2022, according to consultant Cybersecurity Ventures. With this constant need for security, QWERX's revolutionary quantum-proof cryptography is essential to eliminating network vulnerabilities.
Why QWERX?
The patented QWERX approach introduces multiple levels of dynamic variability with large and frequently changing ephemeral keys that can easily surpass the complexity of the currently vulnerable asymmetric key exchange. The crypto used to generate the keys is based on chaos theory. There are no algorithms to reverse engineer, making the crypto effectively quantum-proof. Moreover, QWERX does not rely on static credentials. The credentials are rotated frequently. Even if stolen, they soon become useless to an attacker.
As quantum computing comes to the fore, asymmetric keys must increase in complexity to outpace the ability of computers to decrypt the keys, thereby increasing the load on the network to handle the computations. QWERX changes the approach. Instead of using a mathematical algorithm to provide the needed complexity, QWERX uses chaotic information. Because QWERX has no algorithm, the quantum computer has zero chance of finding it.
Adopt QWERX and Work With a Quantum Company
QWERX is the only encryption methodology that is quantum-proof. Even our well-funded competitors that share key factors with us can't claim to be quantum-proof. It's a unique distinction in cybersecurity, and that's notable in guarding against a problem that OODA Loop's experts say is here to stay. After all, they help people and organizations navigate global risks. Contact us today to explore our solutions for your organization.
Amanda Costello is a freelance journalist in Omaha, Nebraska. She has been published in AudioFile Magazine, The Omaha World Herald and CNN. You can view more of her work here.
Sources
OODA Loop - The Quantum List Updated: Companies Leveraging Quantum Effects for Real World Functionality and Security
OODA Loop - About OODA Loop
OODA Loop - DeFi Exploits Top $1.8B YTD, Through Security 'Getting Better' Immunefi Says
Blockworks - DeFi Exploits Top $1.8B YTD, Through Security 'Getting Better' Immunefi Says
Cybercrime Magazine - Cybercrime To Cost the World $10.5 Trillion Annually by 2025